About: TF Semiconductor Solutions
TF Semiconductor Solutions (TF Semi) is synonymous with leading edge technology. Our mission and our focus - to utilize TF Semi's design expertise to solve the world's toughest IC challenges for Power Management.

Excellence in semiconductors requires system and application knowledge, innovative and experienced designers and process technology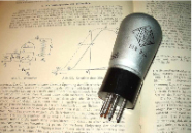 optimized for the specific application. At TF Semi, we have assembled a set of unique core processes and a dedicated team of technologists to create world class ICs in the areas of Power Management and High Performance Interface.

TF Semiconductor Solutions is a worldwide leader in the design and manufacture of energy efficient integrated circuits, for both Power Management and high-performance Interface. Leveraging our proprietary 750V technology, global design teams and innovative intellectual property (IP) portfolio TF Semi is able to provide the electronics industry with innovative solutions enhancing performance and reducing power consumption.
A Long and Intriguing History
In 2014 TF Semiconductor Solutions became an Independent solutions company spinning-off from TSI Semiconductors (formerly known as Telefunken Semiconductors America). TELEFUNKEN has been a premier nameplate and innovator in all fields of electronics from radios to microprocessors to computer systems for over a century.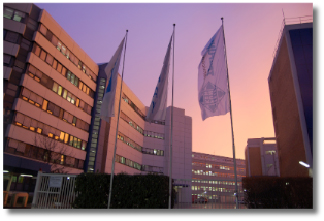 Founded in 1903 in Berlin, Germany the company has always been on the forefront of new technologies. Some of the greatest geniuses of 20th century electronics have been associated with TELEFUNKEN. Nikola Tesla assisted TELEFUNKEN in constructing the first wireless transmission system between North America and Europe in 1911. Walter Bruch developed the PAL color television technology standard for the company in 1963.


TELEFUNKEN established its Heilbronn, Germany semiconductor facility in 1959. The TR 4 and TR 440 computers were initially developed by TELEFUNKEN in the late 1960's and were in use by many computing centers into the mid 1980's.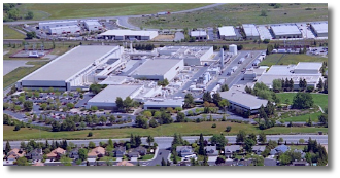 In 2012 TELEFUNKEN acquired the 200mm (8") manufacturing facility from Renesas Electronics expanding its reach into the Analog Mix-Signal and Automotive Markets. Today, TF Semiconductor Solutions partners with TELEFUNKEN Semiconductor GmbH & Co KG in Germany and TSI Semiconductors, Inc. in Roseville, California. Together we are continuing to extend this rich heritage into the 21st century in the rapidly expanding Power Management semiconductor market.
More information on TELEFUNKEN, TSI Semiconductors and TF Semiconductor Solutions can be found at the companies' respective web sites (www.telefunkensemi.com, www.tsisemi.com & www.tfsemi.com)